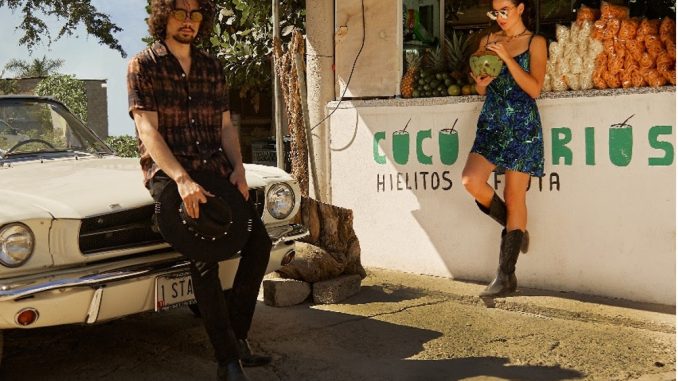 On Alex Fernández's new single "Muchachita," he has fun with the concept of getting over an old relationship with a new one. He also reaffirms his commitment to reinventing mariachi's image, with all the credibility he enjoys as the heir to the Fernández musical dynasty.

Though he can don the iconic traje de charro with the best of them, he recently unveiled a youthful, informal look that nevertheless respects his roots in Mexico's quintessential genre.

The music video of "Muchachita" was filmed in Mexico's Pacific coast town of Sayulita, Nayarit. Alex's cool and refreshing image complements the musical arrangements, which mix mariachi and brass banda, showing us how this talented Fernández is delighting young fans.

During his recent studio sessions, Alex has been working with Edén Muñoz, lead vocalist and musical director of Calibre 50. "Muchachita" follows on the heels of Alex's recent singles "El Privilegio de Amar," a Regional Mexican version of Mijares' 1998 romantic classic; and "Buscando el Olvido," the first track reflecting Alex's new sound. It recently hit #1 on the monitorLATINO Regional genre chart in Mexico, which is based on realtime airplay data from 700 radio stations.

In early April, Alex will be performing in Monterrey for the massive Tecate Pa'l Norte festival, which also features such prominent acts as Adriel Favela, Natanael Cano and Gera MX. Alex will be premiering his new music live, with songs that give life to a legend all his own, as he puts his personal stamp of excellence on the Fernández Dynasty.